齐塔人之声: 延展发臭
写于 十月一日, 2005年
---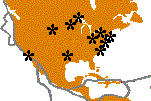 我们曾探讨关于发生在沿着大西洋的延伸地带的大量细节。这个地区包含了美国东南部以及圣劳伦斯航道。并且警告过最近这个地区的延伸将加快,而力矩效应使这个情形更加恶化,让北美大陆以对角线的方式扭转,牵引新英格兰(译注:美国东北部六州的总称)往东边,墨西哥往西边。这些力量的整体效应是导致美国东南部被向下拖,沿着一条从宾夕法尼亚州到德州的线;斜拉整个大陆;并且和缓了美国西海岸的应力,如同IRIS图表的显示指出沿着西海岸减少了的地震发生率相较于火环其余部分。
岩层在对角的拉扯或者是被扯开之下,发生了什么事?就如我们在最近几年所见的,这已经导致了火车出轨、地下水管外露、瓦斯和自来水干管破裂、道路撕裂以及桥梁断离。尽管这影响到人类,而正蔓延在他们认作为是大地的表面四方,这些改变是粗浅的。当这个拉扯开始,较脆弱的地点断裂,而后被配管和道路撑住,给人们这拉扯已经停止了的印象,但这是一个误会。北美大陆正给出证据,它的地层正互相分离,并且依着对角线滑向两边,如此一来这些地层的一部分暴露使的压力逸入上方的大气。如果岩石受到压力,那么地震预报者是从哪里证明这迹象的呢?发狂的动物、无线电的静电干扰以及地震的群拥?石头在延伸带上是被扯开而不是被压缩,并不会散发出动物或者是收音机所能察觉到的粒子流,也不被检测拉紧和放松震动的仪器所纪录到。
埋藏人类的文明之下,等待被暴露出来是什么呢?不只石头和被困的石油以及煤矿床,这些可能会在延展的期间泄漏出来。也不只受困的火山气体,或许是万古以前受困至今在先前的剧变中变硬或破裂的岩石。也有可能,出人意外地,腐烂的物质被困,当极端的压力在地表创造出的摇动吞没地表物质或当地层之间互相辗过而把这类物质像三明治一样的夹在岩层间。暴露,在某种程度上泄压到大气中是有可能发生的,这些味道是岩层下方正在调整的确凿证据。自从延伸带的反应同等于地极转移前兆的概念被我们齐塔人引介,并且在IRIS图表发布前的几个月,北美大陆上的力矩就被我们详细的描述了,我们只能说,如同萳西所喜欢说到的一句话-齐塔人又对了!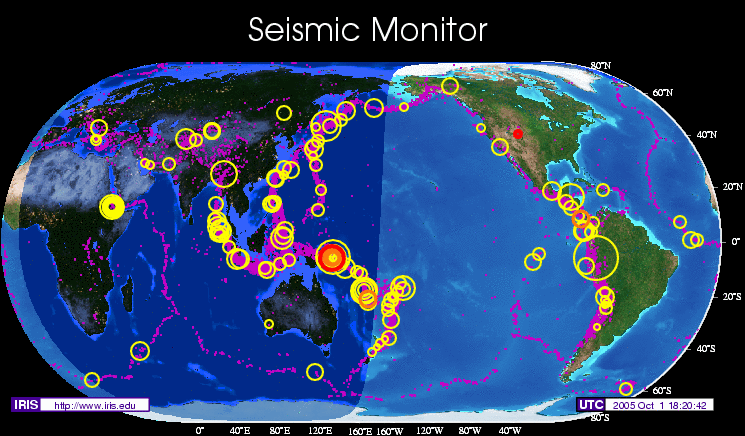 Signs of the Times #1498

Bellaire, Ohio Strange Smell [Sep 20] http://www.wtov9.com/ 'A mysterious smell has been lingering around numerous neighborhoods in one local community, and now residents want to know where that odor is coming from and if it's dangerous.' [and from another source] NBC Central Texas: Strange Odor Prompts School Evacuation [Sep 22] http://www.kcentv.com/ [and from another source] Washington Post: Mysterious Stench Nauseates Northeast [Sep 30] http://www.washingtonpost.com/ [and from another source] LA Times: Mysterious Stench Swirls Around City [Sep 22]http://www.latimes.com/ 'And so it went across the Southland, as some detected strong odors from the coast to the Valley. Workplaces and weblogs were buzzing, with descriptions comparing the smell to old socks, rotting cabbage soup, moldy wet wallboard and the cat?s litter box.' [and from another source] Thunder Bay Canada: Strange Smell in Lonlac [Sep 27] http://www.tbtv.com/ 'Municipal officials are urging Longlac residents to exercise caution as they investigate reports of gasoline-type odours in the towns sewer system.' [and from another source] NBC Washington Affiliate: Mystery Odors Reported Around District [Sep 28] http://www.nbc4.com/ 'Students returned to class Wednesday afternoon at two adjacent schools in Northeast Washington, but the mystery continues over what caused the odor that led to evacuations.' [and from another source] NBC Greenville, South Carolina: Workers Sickened at Downtown Greenville Building [Sep 29] http://www.wyff4.com/ 'A foul smell at a downtown Greenville building sickened several workers and forced an evacuation. Four people were sent to Greenville Memorial Hospital for treatment of nausea.' [and from another source] Lake Erie burps and nearby residents smell it [Sep 30] http://www.post-gazette.com/ 'State and federal environmental officials are trying to determine the cause of a big stink reported along Lake Erie. Hundreds of residents called authorities or the National Weather Service yesterday to report the smell, which has been variously described as like gasoline, natural gas or even decaying garbage and rotten eggs.' [and from another source] Stinky Smell Plaguing A Carroll County Community [Sep 30] 'Some residents in Carroll County, PA are breathing a little easier after complaints of a foul smell in Sykesville are finally getting results. County engineers recently confirmed the stench is caused by hydrogen sulfide and is coming from the sewers.'
 

Signs of the Times #1499

The smell is reported as smelling of sulphur in every location [Oct 1] http://www.godlikeproductions.com/bbs/message.php? Human exposure to small amounts of hydrogen sulfide in air can cause headaches, nausea, and eye irritation. Hydrogen sulfide is found in wastewater. [and from another source] It smells like something died in Lake Winona, MN because something did. The smell has been described as rotten eggs or a baby?s diaper. Storm water emptied into the lake is rich in fertilizers, helping plant growth. [and from another source] Been in ND the last few days, and noticed the sulfur stench immediately after getting out of the Minneapolis airport. I travel alot in Nebraska, Iowa and South Dakota. I have smelled it a few time in the last 4 weeks in all 3 states. A smell that seemed like the same smell when I have drove through the oil fields in Kansas. It kind of smelled like the smell in Yellowstone park only a bit of oil smell to it. At first I thought it was my truck, but nope it was in the air. It is some what odd. I drive a few miles and its gone again.
---
原文见 ZetaTalk: Stretch Stench zeta243.htm